FACIAL AESTHETICS
Book your hygiene appointment with our lovely and experienced hygienist for a pearly white smile
BOOK YOUR APPOINTMENT
Facial aesthetics, otherwise known as facial rejuvenation treatments is the term used to describe non-surgical procedures that reduce the signs of ageing on the face.
Facial aesthetic treatments are used to give people a more youthful and radiant appearance. These treatments can soften wrinkles, contour the face and define certain facial features.
Dermal fillers are natural or synthetic gels that are injected into the skin to lift and improve the appearance of lines. They can also replace volume that has been lost with ageing, and rebalance facial features and the profile.
Lip Rejuvenation / Augmentation
Treating Smokers Lines
Lifting a down-turned mouth
Jaw-line definition
Cheek Definition / Lifting
Chin enhancement, Feminizing/masculinizing
Profile-plasty
Treating tear- trough hollows
Disguising a nasal hump / non surgical rhinoplasty
Temple-Hollowing
Lifting the mid-face, and lower face jowls with PDO threads.
Injectable filler (injectable cosmetic filler, injectable facial filler) is a soft tissue filler injected into the skin to help fill in facial wrinkles restoring a smoother appearance. Most of these wrinkle fillers are temporary because they are eventually absorbed by the body
Frown lines
Forehead lines
Crow's feet
Bunny lines
Gummy Smiles
Neck Bands
Jaw slimming
Excessive Under-arm sweating
Wrinkle relaxing injections (Botulinum toxin type A), commonly known as 'Botox' are a very effective form of anti wrinkle treatment. These injections effectively relax your facial muscles including the creases on your forehead, smoothes out skin and eliminate deeper lines
Popular treatment for skin remodelling of the face, neck and hands. This places low and high molecular weight Hyaluronic Acid directly under the skin and minimal discomfort to stimulate collagen production, to hydrate, and reduce fine lines. There is little or no downtime. Two treatments are required for optimum results .
OUR DENTIST - SINEAD SAICH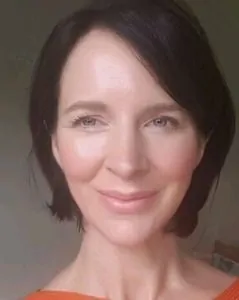 Sinead is one of the first in the UK to gain qualification in the only government approved Level 7 (equivalent to Masters Level), with the Harley Academy, in Injectable Facial Aesthetics. She has also trained with many of the most respected in the industry, including in Harley Street, she can also safely perform facial thread-lifting. She prioritises safety and high levels of training ,she uses up-to – date well researched techniques and products, and is passionate about making people feel more confident in themselves by reducing the appearance of ageing and helping balance facial proportions in a natural-looking way.