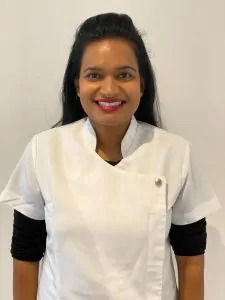 Dentist: Nishani Jayasuriya BDS GDC 82268
I qualified in 2003 at the Royal London Hospital (Whitechapel) and I have been an associate at the practice for 13 years and gained Denplan Excel Accreditation in 2014.
I had the pleasure of taking over the practice from Neil Gaubert, and became the practice owner and principal dentist in March 2016.
I would like to continue the principles of long term preventive family dentistry while always looking for new ways to improve the health and appearance of a smile.
I strive to provide safe, caring and good quality dental health care.
Our entire team aim to ensure that all patients are treated with the same courtesy that I and the team would wish for ourselves. Your welfare is at the core of the practice; the highest standard of professionalism and care is aimed for at all times.
I strive to be gentle always, and especially if patients are nervous, I am happy to explain the procedure step by step to ensure that the patients are relaxed during treatment, and will only proceed if you are entirely comfortable.
Dentist: Ajay Mathur,B.Sc.,BDS Lond 2003, MJDF RCS (Eng) 2010 GDC 82275
I graduated from Barts and the London School of Medicine and Dentistry in 2003. I completed my Vocational Training in Ipswich and gained Membership of the Joint Dental Faculties of the Royal College of Surgeons of England in 2010.
I have worked in practices in Suffolk, West London and Essex. I endeavour to keep my clinical skills up to date by regularly attending courses and meetings.
In my spare time I am kept busy by my two sons and when I get the chance I enjoy reading, going to the cinema and playing football.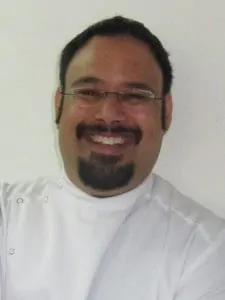 Dentist: Deepam Patel BDS, MFGDP(UK), DipImpDent RCSEd, MSc (Implant Dentistry) GDC 80990
Deepam qualified from Bart's & The London Medical & Dental School (QMUL) in 2002 with Distinction, subsequently completing his exams to gain Membership in the Faculty of General Dental Practitioners (Royal College of Surgeons England).
With more than 11 years' experience placing and restoring implants, Deepam is an established authority in the field, attaining the highly regarded Diploma in Implant Dentistry from the Royal College of Surgeons of Edinburgh, where he is a member of the Implant
Dentistry Advisory Board. He has a Master's degree in Implant Dentistry (with Distinction) from the University of Warwick, where he holds an honorary teaching position. He's also an active member of a global academic organisation the International Team for Implantology (ITI).
Deepam's patients benefit from his firm belief in excellent communication, confident treatment planning, along with caring and painless treatment.
Dentist: Sinead Saich BDS lond 1997 MFGDP(uk) MJDF RCS (Eng) GDC 73473
Sinead has 22 years of experience as a dentist after qualifying at St. Barts and the Royal London Dental Hospital in 1997 with several clinical and academic awards, then worked as a restorative house officer in the hospital, treating advanced cases. Committed to maintaining high standards of patient care she also gained Joint Membership of the Royal College of Surgeons in London and completed Advanced Cosmetic Restorative Training at the Eastman Dental Hospital, and several other advanced restorative dental and orthodontic courses.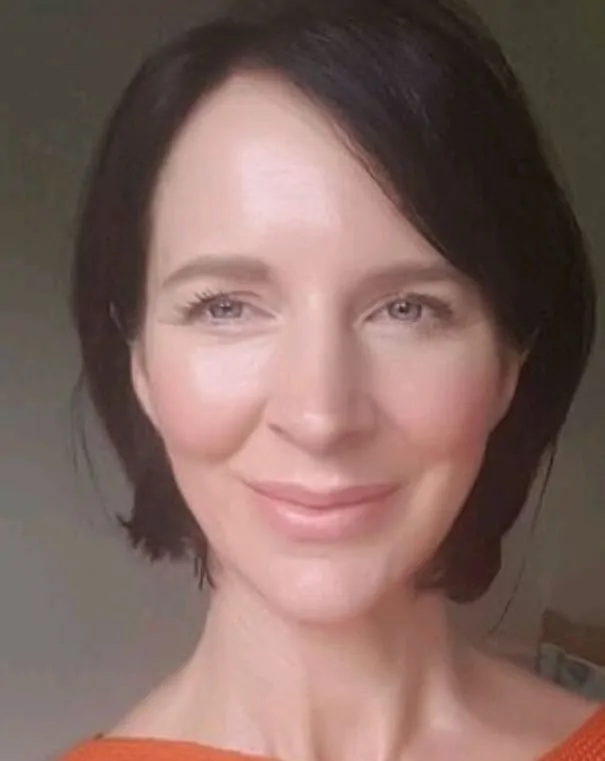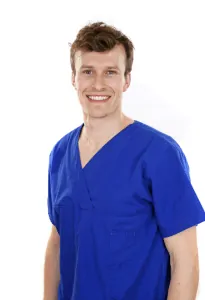 Dentist: Frank Clough, BDS MJDF RCS Eng
Frank graduated from the University of Bristol in 2015, he went on to spend a year as a Senior House Officer in Restorative Dentistry at the Royal London Hospital during which time he gained qualification in the practice of conscious sedation for dentistry. He has become skilled in managing patients with complex anxiety and emotional needs, helping them to challenge their phobias and receive the treatment they require in a way that is comfortable, stress-free and, above all, safe.He is currently undertaking a Post Graduate Diploma in Healthcare Leadership and Commissioning, he is heavily involved in Local Dental Committee affairs and always seeking to expand his portfolio of clinical skills. In his spare time, Frank enjoys running, cycling, skiing and spending time with family.
Practice Manager: Heliyan Peiris
I joined the great team at 15 The Pantiles dental practice in March 2016.
I work with the team to ensure the smooth running of the practice, from maintaining equipment to achieving excellent patient satisfaction.
I provide support to enhance performance, skills and knowledge of our dental practice staff and work to deliver high quality dental care in line with CQC, GDC guidelines and health and safety and employment legislations.
I spend my spare time with my family.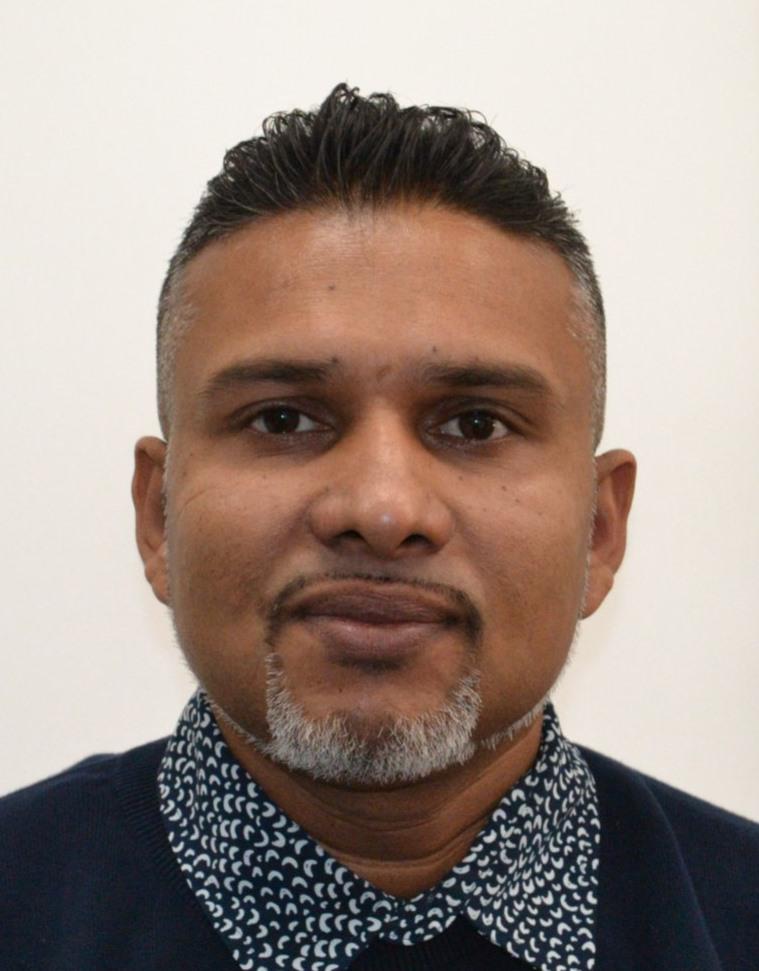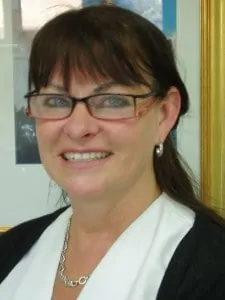 Hygienist: Jan West EDH GDC 1949
I qualified as a Hygienist in 1979 and joined the practice in 2002. I can provide preventive care and advice on brushing, flossing and other techniques on looking after your teeth and gums.
I work closely with our dentists to ensure that your journey at our practice runs smoothly.
I enjoy relaxing and having spa treatments in my free time.
Dental Nurse: Ann-Marie Dillon GDC 116534
I joined the practice in 2015, having previously worked in Harley Street for many years. I have been nursing for over 18 years. I am loving being part of the team. I enjoy baking and keeping fit and spending family time with my husband and two young boys in my spare time.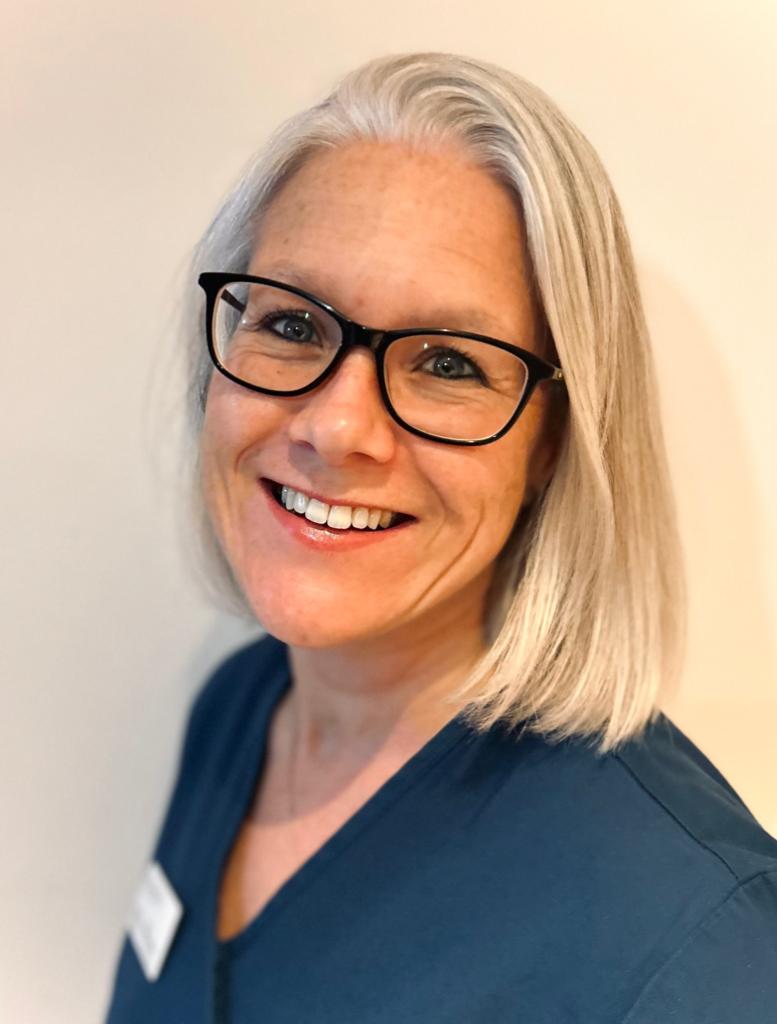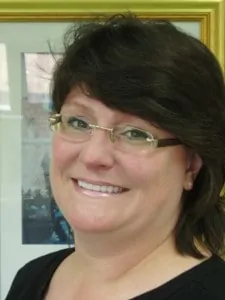 Dental Nurse: Zoe Ann Allen GDC 147274
I joined the practice in 2012 with over 20 years of experience in the dental profession. I achieved the National certificate in the Dental nursing in 1992, then subsequently the certificate in Dental radiography in 2002
In my spare time I enjoy gardening, especially growing vegetables, herbs and cooking. I also keep chickens
Dental Nurse: Anastasija Mamaja GDC 304290
Im started working in dentistry in 2021 and gained the NEBDN National Diploma in Dental Nursing in 2022. I love being part of Pantiles dental team.

I enjoy seeing the transformation of people, not only in their smiles but their confidence, in particular seeing phobic patients completely change their outlook on coming to the dentist.

In my spare time, I enjoy spending time with my family. Also, I love long walks with my dog and outdoor run.